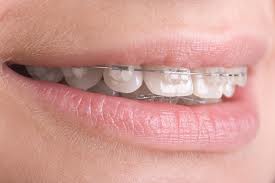 Some years ago, after I got one of my teeth filled, still sitting in the dentist's chair I happen to ask my dentist about teeth straightening possibilities in my age. I have crowded teeth that makes cleaning them difficult, and I have an overbite too

. She told me immediately that it would be quite a big risk taking as she can not guarantee that the jawbones would harden again around the teeth roots, after making them soft with this treatment, and I risk to loose all of my teeth. Wow! This statement of hers scared me big time. So I kinda' accepted my situation, I understood that I had to live with my crowded teeth for the rest of my life…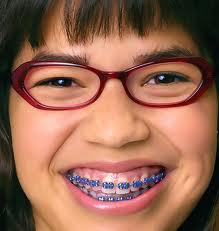 I wish that my parents took care of my teeth better when I was a kid, before my jaw bones hardened, and I wish they took me to the dentist for getting braces. I guess that teeth straightening cost too much for them at that time, or they did not even think about it. The other thing is that I still can remember, it was a shame having those braces when we were young, everyone laughed at kids who had those. This is probably the reason why adults in my age have such uneven and crowded teeth. I believe that it is a shame!
Having braces nowadays is socially more acceptable method for straightening teeth for teenagers, but some of them feel uncomfortable wearing them, but as I realize it, it became some kind of a status symbol or it is just cool wearing these very visible braces. So I guess it won't be any problem getting my children braces.
I found out recently that teeth straightening without braces was possible, using some kind of a high technological, individually produces clear-braces that you can put on an take off yourself as many times as you just wish.

A cool example for straightening teeth without braces is Invisalign aligners: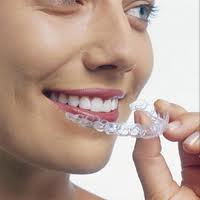 But I still wonder: do I still risk that I loose all of my teeth as this makes my teeth loose in my jawbones during the straightening procedure?